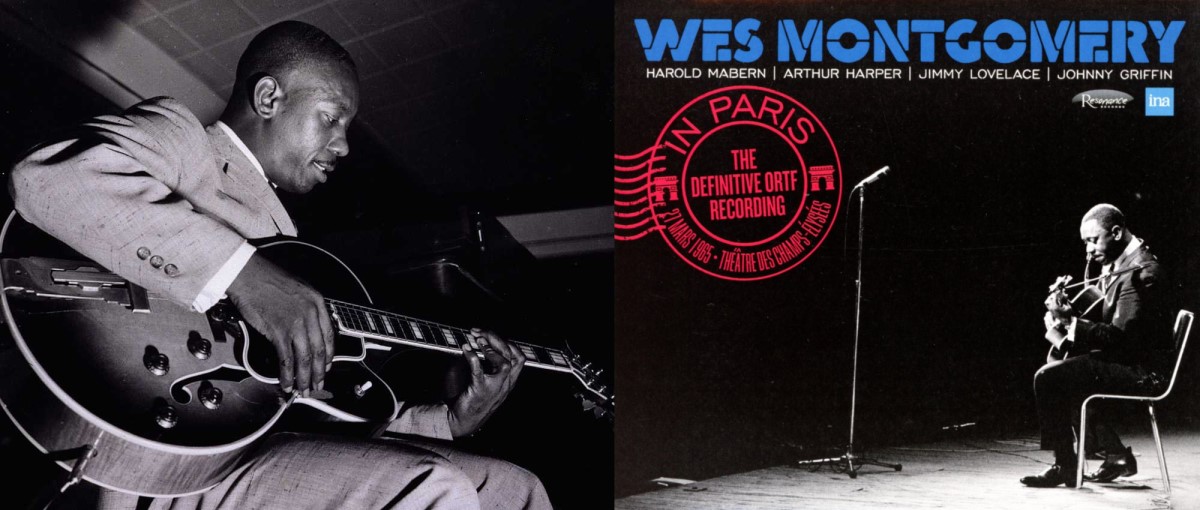 In the Spring of 1965 self-taught jazz guitar legend Wes Montgomery overcame his fear of flying to travel to Europe for a tour. His three television appearances have been preservedand issued as part of the Jazz Icons DVD series.
In the night of March 27, 1965 Wes played a concert at the Théâtre des Champs-Élysées in Paris, France. The concert was organized by jazz producer and impresario Alan Bates and featured all-star band with Wes Montgomery on guitar, pianist Harold Mabern, bassist Arthur Harper and drummer Jimmy Lovelace + special guest tenor saxophonist Johnny Griffin.
The first official production of this classic concert was relesed on Resonance Records' in January 2108. Beautifully designed deluxe 2CD set includes an extensive 32-page booklet with stunning archival photos taken at the concert, essays from historian Vincent Pelote and interviews with pianist Harold Mabern, renowned guitarist Russell Malone.
Remastered high-resolution audio transferred directly from the original tapes features 10 original recordings.
Disc One:
Four on Six (6:35)
Impressions (10:03)
The Girl Next Door (6:44)
Here's That Rainy Day (8:31)
Jingles (12:34)
Disc Two:
To Wane (11:09)
Full House (10:48)
'Round Midnight (9:26)
Blue 'N Boogie/West Coast Blues (13:14)
Twisted Blues (13:43)