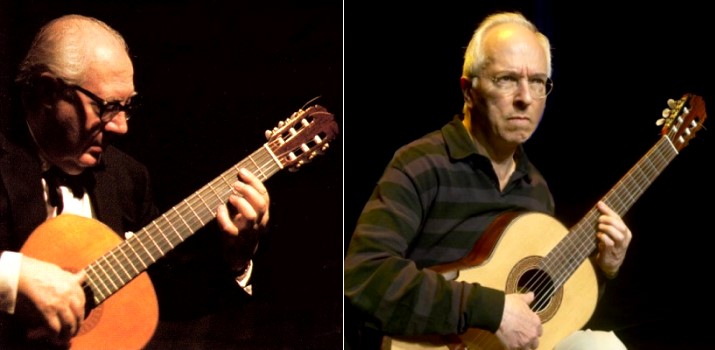 Andrés Segovia, regarded as one of the greatest guitarists of the 20th century, often credited as the grandfather of the classical guitar 25 years after his death has been attacked by one of his former students, the guitar virtuoso John Williams, who says in his new biography, entitled "Strings Attached: The Life and Music of John Williams", that his teacher forced pupils to play in his style and was musically snobbish. Williams studied under Segovia at the Accademia Musicale Chigiana in Siena in the 1950s.
Williams says that Segovia's teaching methods were unsympathetic and unhelpful.
Williams' biographer, William Starling adds: "It was as if Segovia had… ordained that there was but one valid transcription, one interpretation and one fingering of anything in the repertoire and they were his own."
Williams told Starling that Segovia's snobbishness and musical conservatism included dislike for South American music. Said that he disregarded Venezuelan guitarist Antonio Lauro and banned the Paraguayan Agustín Barrios from his classes. As perfect example of Segovia's snobbishness Williams recalls 1977, when Segovia heard him play Cavatina. At first Segovia commented it as "a very pretty tune", but declined further praise or comment when told that it was Stanley Myers who wrote it. Williams says that he liked the piece but didn't praise it because it did not have the right classical provenance.
John Williams is perhaps the most technically accomplished guitarist in the world, but his criticisms of Segovia seems to be unfair. Segovia's pupils all played very differently. Segovia's guitar was absolutely lyrical. His transcriptions were melodic and breathed new life into the guitar instrument.
You may compare both great guitarists playing famous "Asturias" by Isaac Albeniz.
Please remind that Segovia was over 80 years old, when recording video you can watch below.