Alex Hutchings
Biography, videos, discography, news, photos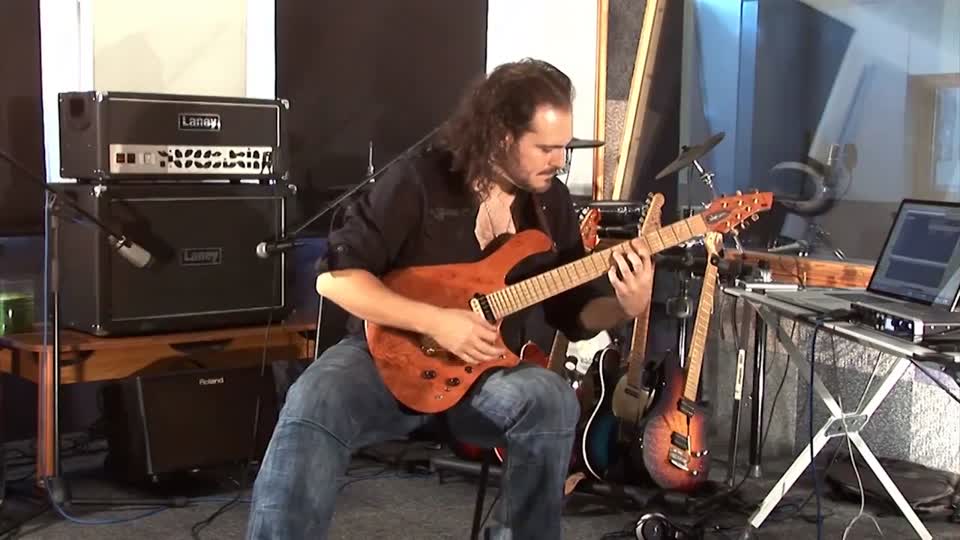 6 slides
Alex Hutchings
has extensive experience in playing rock, funk jazz and r'n'b and has toured throughout the UK, Europe and South Africa.
He also composes music for BBC TV, ITV, the Cable Network and radio, working on programmes such as Big Brother or Brainiac at Discovery Channel.
Alex founded his first band at the age of 15, playing music of The Beatles and Elvis Presley.
Soon later he has collaborated and toured with many top artists and musicians. He played the main guitar role on Michael Jackson's 'Thriller Live' arena tour in 13 countries. Performed at Glastonbury Festival, Ronnie Scott's Jazz Club, Isle of White Jazz Festival, Cannes Film festival. Regularly playing extensive gigs around the UK.
His collaboration with Jamtrackcentral.com resulted in multiple backing tracks/solos that are now among the most popular to play by number of aspiring guitarists.
Waghorn AH6 is the main guitar that Alex Hutchings used to play. He also has several Stratocastes and Waghorn AH8 eight-string model, likes to play Ibanez JEM.
Official website:
http://www.alexhutchings.com/
Facebook:
https://www.facebook.com/ALEX.HU ...
Videos
Guitar Video Categories
Other Guitar resources