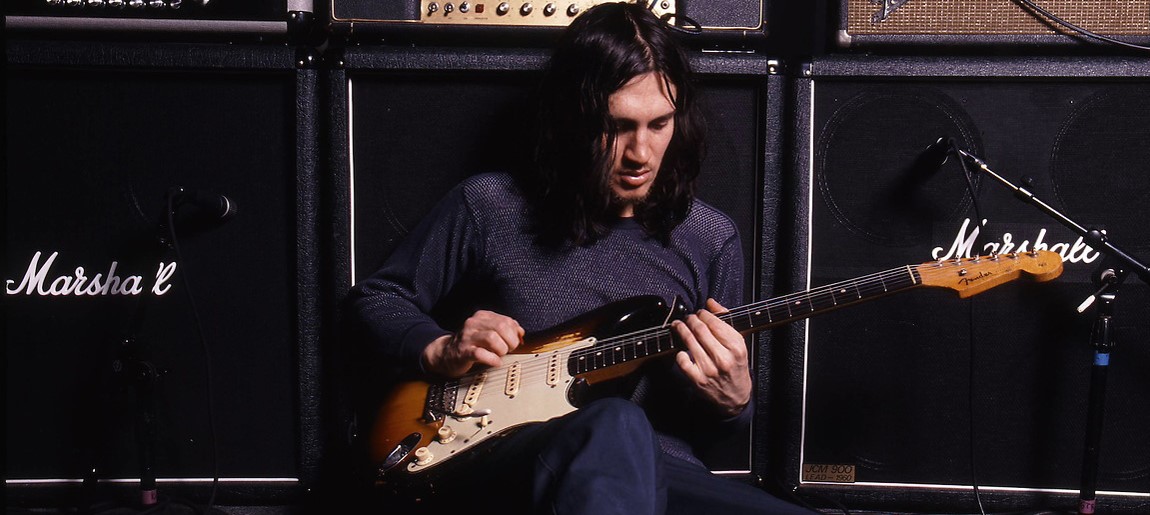 Red Hot Chilli Peppers announced on their Instagram, they say "Goodbye" to guitarist Josh Klinghoffer who played for them for last 10 years and John Frusciante is expected to rejoin the band in his place.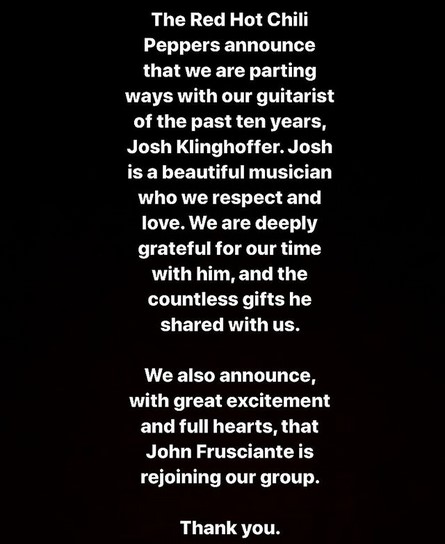 Frusciante was the lead guitarist ffor Red Hot Chilli Peppers rom 1988 until 199 and from 1998 until 2009. He has recorded five studio albums with them, including "Californication" (1999), "By the Way" (2002) and "Stadium Arcadium (2006).
Since 1992 Frusciante started to smoke large amounts of marijuana and began to use heroin. He entered a deep depression. In 1998 Frusciante began his recovery in Las Encinas, a drug rehabilitation clinic in Pasadena. Fully recovered, Frusciante began ascetic life. He has changed his diet, eating mostly unprocessed foods, regular practicing vipassana and yoga.
In July 2009 Frusciante quit Red Hot Chilli Peppers for the second time to continue solo career.
Decenmber 15th, 2019 Red Hot Chilli Peppers accounce his come back!