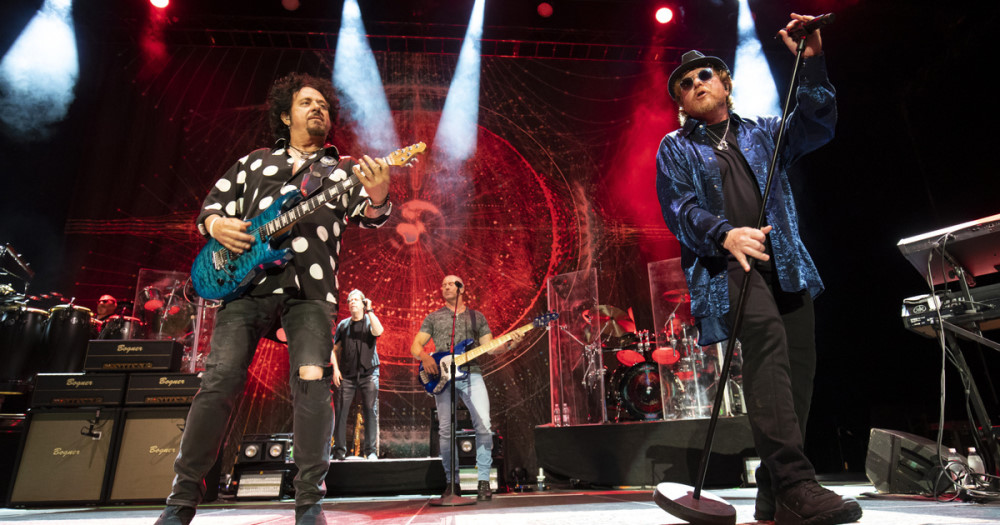 American rock band formed in 1977 in Los Angeles, Toto will take a break following a show in Philadelphia this weekend, according to guitarist Steve Lukather's message.
"I don't know what the future-future's gonna be, but I do know that's gonna be the last show ... for the foreseeable future – and certainly the end of this configuration of Toto," Lukather said during an interview with the Morning Call.
"This kind of lifestyle is way harder than people think it is." I'm not saying that we travel poorly, but it's a burden to be away from your family 230 days a year, like me."
Toto scheduled to wrap their 40th anniversary tour with a show this weekend at The Met in Philadelphia. Two-year tour has seen Toto perform to sellout crowds in Asia, Australia, North America, New Zealand and Indonesia. A live two-CD, three-LP collection 40 Tours Around the Sun has been released anda DVD/Blu-Ray is set for release November 15.
Toto have already retired once in 2008 after long-time bassist Mike Porcaro was diagnosed with Lou Gehrig's disease.
"I can't predict the future," "I'm not saying I'm never gonna play this music again." Lukather said.
A representative for Toto confirmed the break, adding that further details will be announced in 2020.