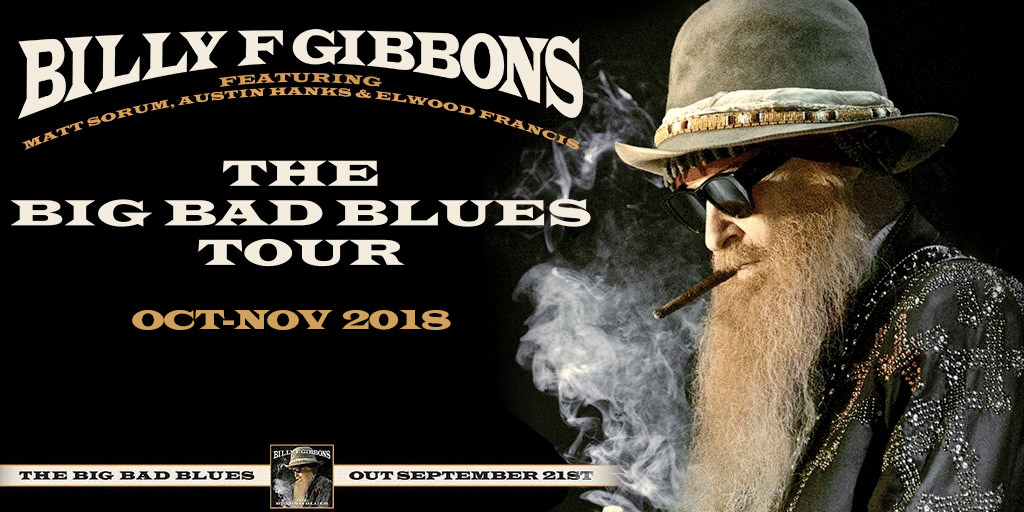 The Big Bad Blues is the title of the newest album by ZZ Top legend Billy Gibbons, announced to be released September 21, 2018 through Concord Records, already available to preorder.
Described as a "down and dirty" collection oforiginals and classic blues covers the album features Joe Hardy on bass, former Guns N' Roses drummer Matt Sorum behind the kit, Austin Hanks on guitar and James Harman and Gibbons himself on guitar, vocals and harmonica.
"The shift back to the blues is a natural," says Gibbons. "It's something which our followers can enjoy with the satisfaction of experiencing the roots tradition and, at the same time, feeling the richness of stretching the art form…"
The Big Bad Blues tour starts October 13 at Riverside Casino & Golf Resort, followed by 24 other locations across US in October and November 2018.
BIG BAD TRACKLIST
1) Missin' Yo' Kissin' (Gilly Stillwater)
2) My Baby She Rocks
3) Second Line
4) Standing Around Crying (Muddy Waters)
5) Let the Left Hand Know…
6) Bring It to Jerome (Jerome Green)
7) That's What She Said
8) Mo' Slower Blues
9) Hollywood 151
10) Rollin' and Tumblin' (Muddy Waters)
11) Crackin' Up (Bo Diddley)
PRE-ORDER THE BIG BAD BLUES. CLICK HERE!