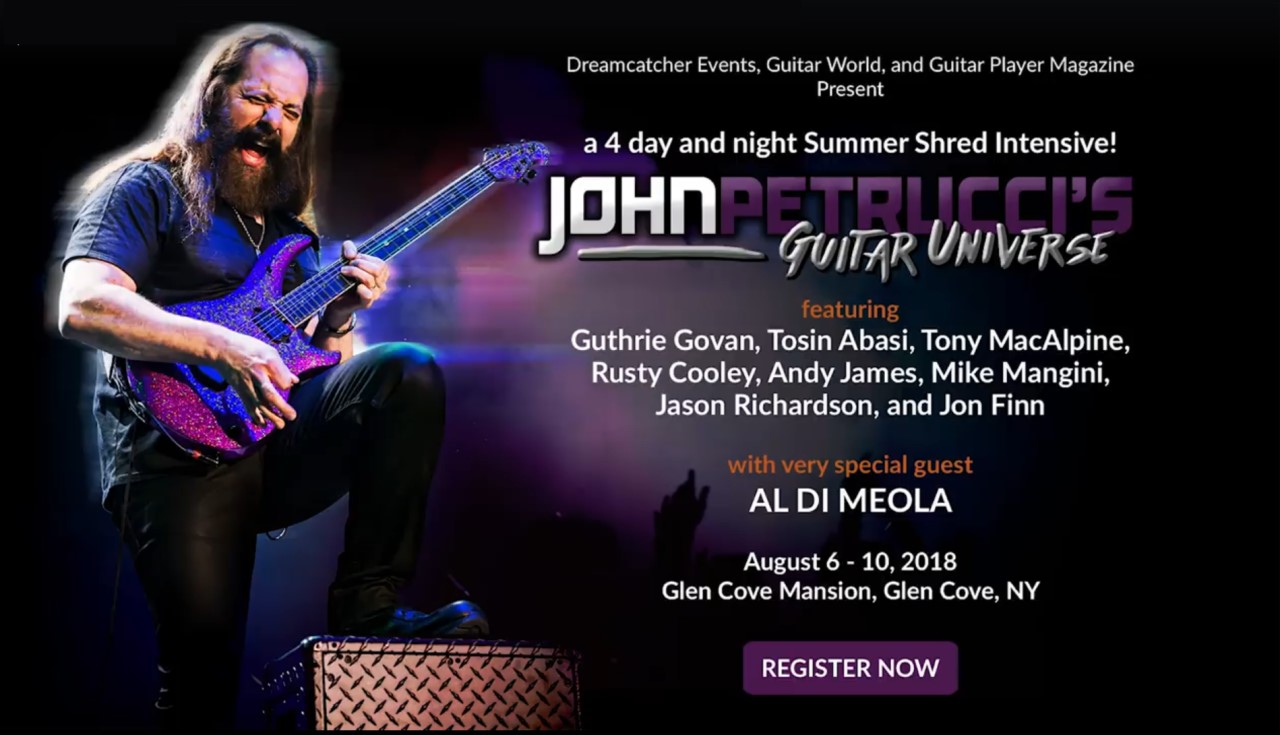 John Petrucci announced Guitar Universe camp, taking place August 6 - 10 at Glen Cove Mansion in Glen Cove, NY.
This four day and night summer shred intensive will feature Petrucci, Guthrie Govan, Tosin Abasi, Tony MacAlpine, Rusty Cooley, Andy James, Jason Richardson and Jon Finn + special guest Al Di Meola.
Whether you are professional, a beginner, or just an enthusiastic fan, this four day program offers activities and workshops for everyone. It is non-competitive event, just enjou the music and the lovely surroundings.
To register for John Petrucci Summer Camp or find out more, visit
johnpetruccisguitaruniverse.com
.