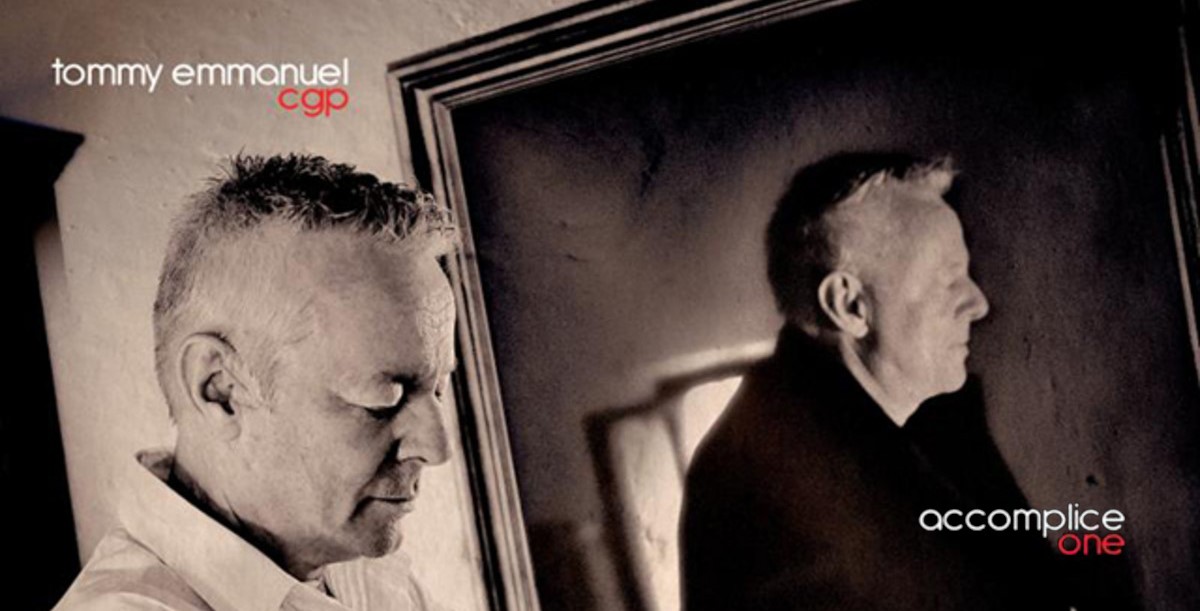 "Accomplice One" is the title of upcoming album by fingerstyle guitar maestro Tommy Emmanuel, to be released January 19 via CGP Sounds/Thirty Tigers.
New album inludes 16 tracks featuring Tommy Emmanuel and his special guests, most respected performers, from across the musical spectrum, such as Mark Knopfler, Clive Carroll, Jerry Douglas, Frank Vignola or Ricky Skaggs.
Here's full tracks list with guests appearance
1. Deep River Blues feat. Jason Isbell
2. Song and Dance Man feat. Ricky Skaggs
3. Saturday Night Shuffle feat. Jorma Kaukonen & Pat Bergeson
4. Wheelin' and Dealin' feat. J.D. Simo & Charlie Cushman
5. C-Jam Blues feat. David Grisman & Bryan Sutton
6. (Sittin' On) The Dock of the Bay feat. J.D. Simo
7. Borderline feat. Amanda Shires
8. You Don't Want To Get You One Of Those feat. Mark Knopfler
9. Keepin' It Reel feat. Clive Carroll
10. Looking Forward to the Past feat. Rodney Crowell
11. Purple Haze feat. Jerry Douglas
12. Rachel's Lullaby feat. Jake Shimabukuro
13. Djangology feat. Frank Vignola & Vinny Raniolo
14. Watson Blues feat. David Grisman & Bryan Sutton
15. Tittle Tattle feat. Jack Pearson
16. The Duke's Message feat. Suzy Bogguss
You can preorder "Accomplice One" Tommy's new CD directly on his website
https://store.tommyemmanuel.com/products...
or at digital shops like Amazon or iTunes.