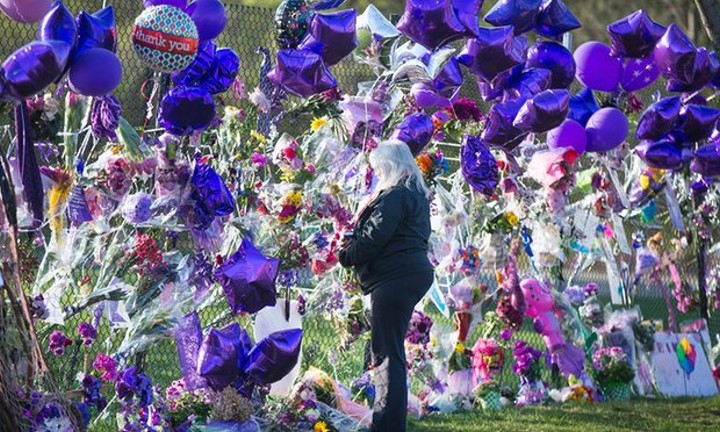 A memorial outside Paisley Park, the home and studio of Prince. Photograph: Scott Olson/Getty Images
Most of speculation surrounding Prince's death concern sudden cancellation of his shows and a medical emergency on Prince's private jet last week to Minneapolis. An unconfirmed report from celebrity news site TMZ said the musician overdosed on a painkiller, prompting the flight's diversion just an hour outside of his hometown. Carver County sheriff Jim Olson and a public information officer for the medical examiner declined to comment on the incident.
Most of Prince's friends, colleagues and locals said that he avoided alcohol and drugs, was healthy in his habits, tireless at work.
It's possible that Prince died from influenza, that there could be a link between his epilepsy he suffered in his childhood and flu that ended his life.
There are "multiple sources" that say Prince, despite being a Jehovah's Witness, received a "save shot" for a drug overdose 6 days before his death.
However the evidence suggests that flu is an unlikely explanation unless he had an underlying health problem, like a heart condition. Also Prince would not have allowed himself to be injected with a flu shot... he was too well informed!
Of course the surest way to find a probable rather than a possible answer to his cause of death is to conduct an autopsy.
There's no sense to speculate, this won't change the fact that one of greatest artists has gone, and rather let's focus on good memories, on his music and his songs.