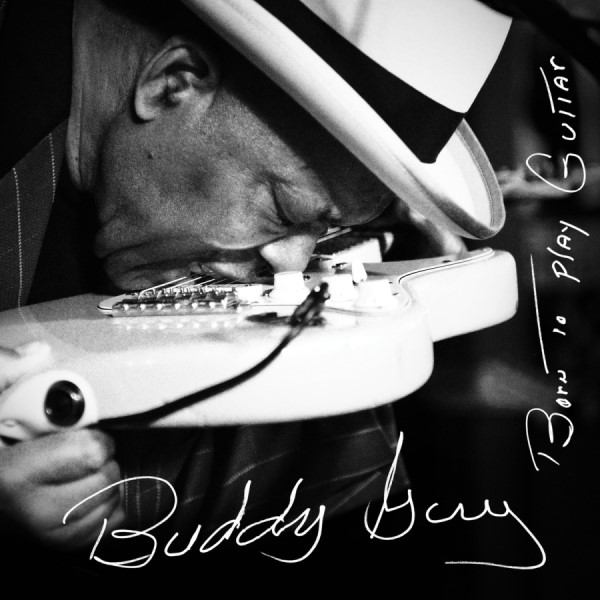 Born to Play Guitar
is the title of the latest album by Buddy Guy, one of the most celebrated blues guitarists of his generation. It's also the title of the opening track on album. Released July 31, 2015 through ℗ 2015 RCA Records bluesman's 28th studio album is the result of cooperation with producer/songwriter Tom Hambridge - main Buddie's collaborator since 2008's Skin Deep album.
Apart of traditional Chicago blues songs like "Born to Play Guitar," "Back Up Mama," and "Whiskey, Beer & Wine," you will find songs performed in duets with Billy Gibbons and Steven Tyler. The album also includes a few guest singers including Joss Stone and Van Morrison.
After 50 years in the industry, Buddy Guy doesn't look for new directions in his music. It's the same old blues, classic blues tracks performed by legend who was simply born to play the guitar.