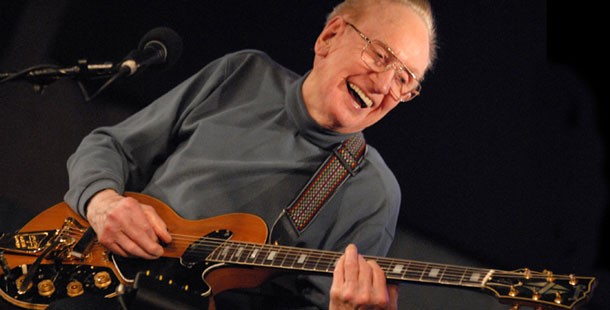 In June 9, 2015 we will celebrate 100th Birthday of Lester William Polsfuss better known as Les Paul. The Les Paul Foundation has just announced the official celebration to launch the famous inventor and guitarist.
The celebration will last through May of 2015 and will include exciting programs beginning with the June 9th event in New York's Times Square.
Some of the most famous names in music business will appear at the official kick-off event, including Steve Miller, Neal Schon, Joe Satriani, Count's 77 and many others.
Often credited as the father of the solid body electric guitar, Les Paul was the inventor of multitrack recording, overdubbing,, delay effects, electronic echo and many other recording innovations.
Les Paul is the only person to be included in both the Rock and Roll Hall of Fame and the National Inventors Hall of Fame.
For more information and tickets check
The Les Paul Foundation
website.