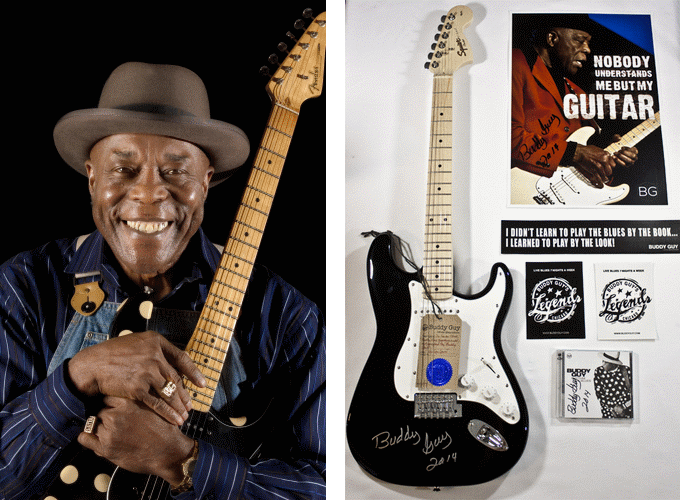 On July 30 legendary bass guitarist and singer Buddy Guy was celebrating his 78 birthday. For this occasion his team prepared for Byddie's fans six unique Sunburst Guitar Packs!
Each pack comes with autographed Fender Squier Affinity Strat with a sharp white finish and official Blue Seal Certificate of Authenticity, a signed "Still Havin' Fun" poster, a signed copy of Rhythm & Blues, and two BG Legends stickers (4x6, matte finish).
At the moment most of packs is sold out, still one (white finished) is available at Buddy Guy shop in "Guitarts" section under name Black "Nobody Understands Me But My Guitar" Pack
http://bg.buddyguy.com
Being 78 years old Buddy is still in great condition, touring a lot, performing at clubs.
Video below was shot this year at Bluesfest, Byron Bay, NSW, Australia on18th April 2014.