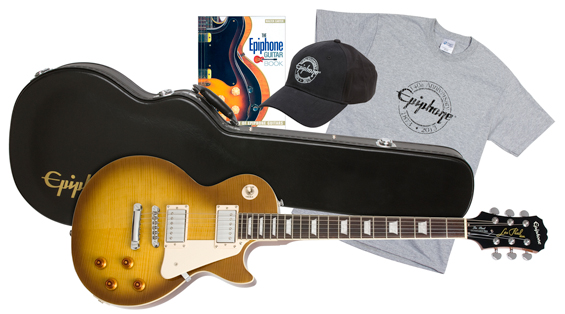 The Rocksmith guitar kit is the complete, affordable option for new guitar players who want the high quality that Epiphone guitars are known for.
Rocksmith 2014 is music video game produced by Ubisoft. It is intended to be more of a teaching tool than the original game, featuring more than 85 lessons covering bends, accents, slides, and more.
To celebrate Epiphone's 140th anniversary and the release of Rocksmith 2014 Epiphone will giveaway loads of prizes every month for a whole year including an Epiphone Les Paul Standard Plustop PRO, Epiphone t-shirts, hats, and The Epiphone Guitar Book, the first comprehensive history of Epiphone from 1873 to the present.
Enter
the Epiphone Rocksmith Sweepstakes now!