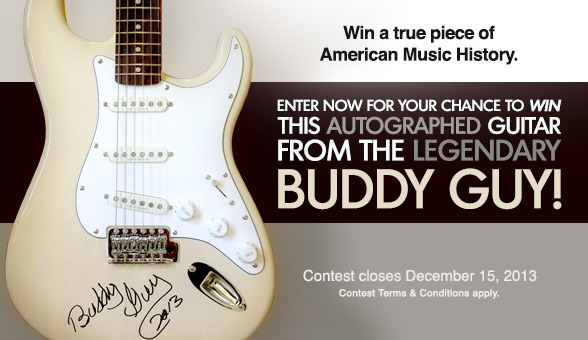 Classics Du Jour celebrates the release and success of Buddy Guy's Rhythm & Blues album which is available in shops from August 2013.
Now you have a chance to win an autographed guitar from six-time Grammy Award winner, legendary blues guitarist and singer, Buddy Guy.
The double-disc "Rhythm & Blues" features first time studio collaborations with such artists as Kid Rock, Keith Urban, Gary Clark, Jr., Beth Hart and Aerosmith members Steven Tyler, Joe Perry and Brad Whitford.
Contest closes December 15, 2013.
You can submit the entry form directly on
classicsdujour.com
website.
Submit the entry form below for your chance to win! Contest closes December 15, 2013.