Kaori Muraji
Biography, videos, discography, news, photos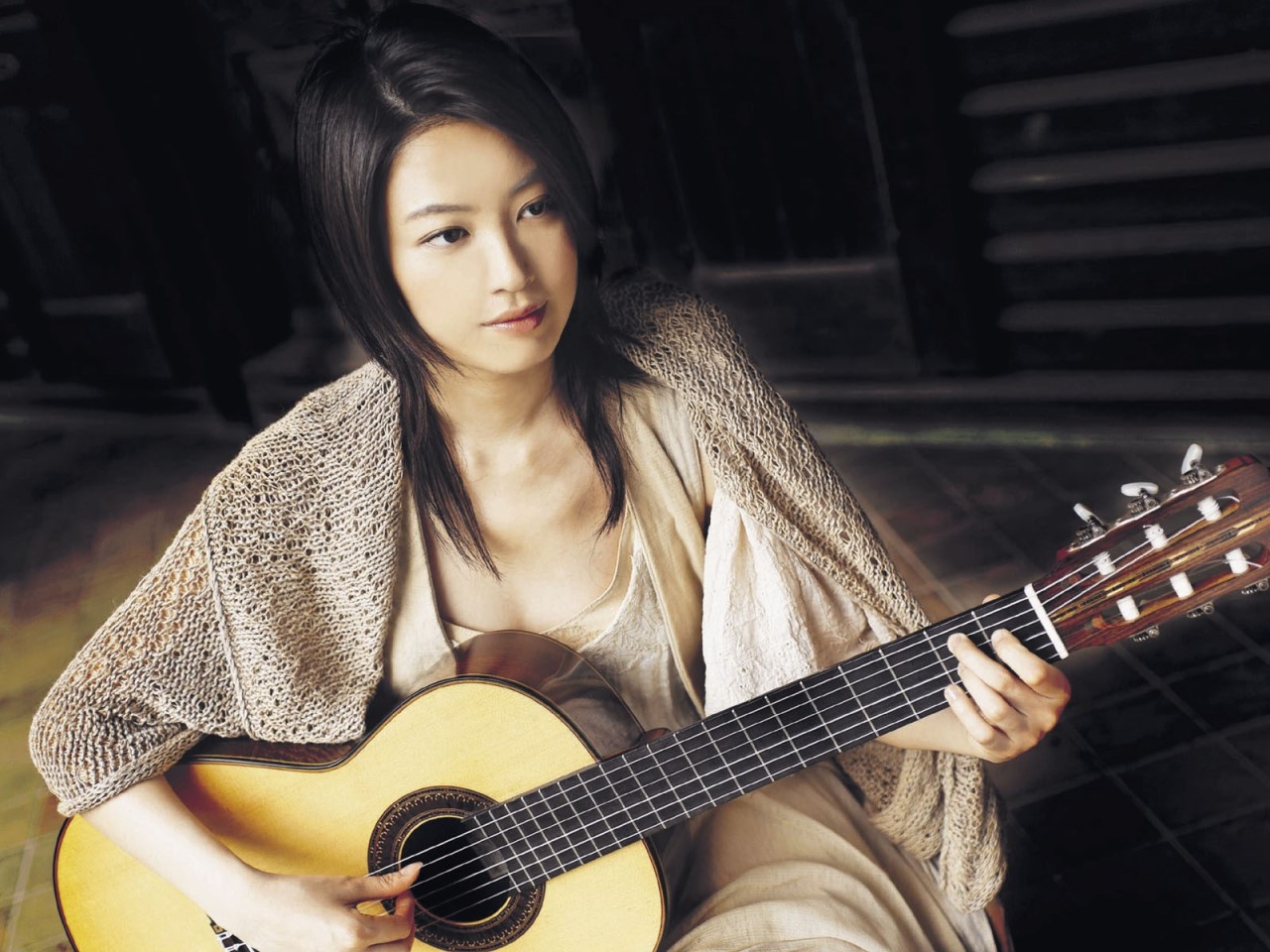 6 slides
Kaori Muraji
(born in Tokyo, 14 April 1978) started to play classical guitar at the age of 3 only. First guitar lessons she received from her father Noboru Muraji. When she was ten, she continued her studies with Shinichi Fukuda, renowned classical guitarist from Osaka. A year later Kaori has won the Junior Guitar Competition, and in 1992 she won Leo Brower International Guitar Competition ( Tokyo) and the Tokyo International Guitar Competition. At the age of 16 Kaori Muraji debuted with the Japan Philharmonic Orchestra.
In 1997 Kaori continued to study guitar under Albert Ponce at Ecole Normale de Musique in Paris.
As a soloist Kaori toured with the Orchestra Sinfonica Nazionale della RAI on its Japan tour in 1995 amd next year she has performed Rodrigo's Aranjuez Concert with Orchestra Sinfonica Nazionale della RAI conducted by Guido Guida (1996) in Torino, broadcasted by RAI TV throughout Italy.
In the following years Kaori performed with the major orchestra of Japan, with the Orquesta de Camera Joaquin Rodrigo in Valencia, Spain and she joined the Vogler Quartet on their Japan tour in 200 and 2003.
In November of 2003, Kaori Muraji became the first Japanese artist to sign an exclusive international contract with DECCA.
Already recognized as one of the most talented classical guitarists Kaori has toured in Japan with Jose Maria Gallardo Del Ray in 2005 and gave a duo concerts with Angel Romero in 2007.
Kaori has released several CDs
1993 - "Espressivo" (debut album)
1995 - "Gleensleeves"
1996 - "Sinfonia"
1997 - "Pastorale"
1998 - "Cavatina"
2002 - "Resplandor De La Guitarra"
2004 - "Estella: Kaori Muraji Self Best"
For Decca Classics label
2005 - "Transformations"
2006 - "Lumieres"
2008 - "Rodrigo: Concierto de Aranjuez"
2009 - "Amanda"
2009 - "Portraits"
2011 - "Into the light" (with Harry Christopher & The Sixteen)
Kaori Muraji has also released 3 DVDs.
2001 - "Contrastes"
2006 - "Costa RIca"
2007 - "Tres"
The official website of Kaori Muraji is:
http://www.officemuraji.com
Videos
Guitar Video Categories
Other Guitar resources