Peter Holmqvist
Joined Veojam 2010-05-22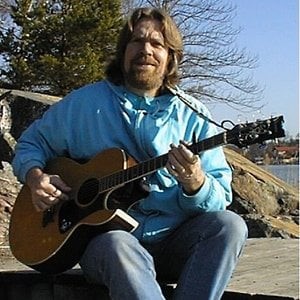 I am a guitarplaying composer. I'm very bluesinfluenced, the compositions I do are often a bit bluesy. Most of my playing is acoustic, but I also play electric sologuitar.I also sing, but at present no originals.
You can watch more of my videos on
www.youtube/user/peteholm.
On Facebook look for Peter Holmqvist
I have a guitarpage at Facebook too.
I hope you'll visit and LIKE it
http://www.facebook.com/pages/Pe ...
Welcome to my REVERBNATION channel:
http://www.reverbnation.com/pete ...
STATISTICS
Video views: 9,542
Video comments: 2
Video likes: 6
Profile views: 1,473
Subscribers: 2

Soul longing blues by Peter Holmqvist lyrics by Elizabeth Fagerlund
Uploaded on September, 02, 2012 | 647 views
An original country blues, lyrics by my friend Elizabeth Fagerlund. The song's about a guitarist having problems with aching fingers.