Guitar Backing Tracks

Backing tracks in style of Alex Hutchings
Artist info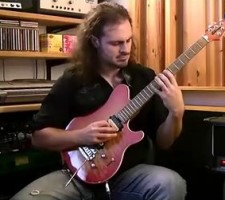 Bristol (UK) based guitarist and composer Alex Hutchings is recently best known as an author of multiple tracks recorded for Jamtrackcentral.com. His compositions are often covered by many aspiring guitarists worldwide.
Alex also composes music for BBCTV, ITV, Cable Network, wrote music for such TV shows as Big Brother or Brainiac.
He was the guitarist who played for Michael Jackson's "Thriller Live" tour in 13 countries.
Related Videos
Guitar resources